Mission
Enrich the lives of our customers by changing the perception of what a Laundromat is about. We will accomplish this by providing exceptional value, and embody the Spin Doctor band in all we do by adopting technological advances, hiring customer-centric staff, an applying thoughtful design; engineered to deliver a safe, clean, pleasant environment and an extraordinary customer experience.
Vision
We aspire for the Spin Doctor Laundromat brand to be recognized as the best at providing a superior customer experience in our industry.
Management

Princeton International Technology, LLC, is the managing partner of Spin Doctor and a company whose mission is to combine management and strategic expertise, along with cutting-edge technology, to create unique sustainable solutions for your business. To that end, the brand of equipment selected for Spin Doctor incorporates the very latest advances available in the industry today — systems that enable safe and effective cleaning, as well as, provide value-added features such as text-to-customer messaging.
Description
Spin Doctor Laundromat® in Hamilton Township, N.J. is a modern, coinless, full service laundry featuring high-performance Electrolux™ washers and dryersin a spacious, modern, 3,000 sq. ft, fully-attended store with free Wi-Fi, child play area, convenient drop-off/wash and fold service, commercial accounts, cable TV, vending, and more!
OUR GREEN STORY:

Spin Doctor Laundromat believes in maintaining a clean environment for our community. Therefore, we encourage the recycling of glass, metal, plastic containers and paper products on the property. Our high-efficiency machines use less water, detergent and electricity. Use of light sensors and high-efficiency toilets save electricity; hand blowers in our washrooms, together with the use of liquid softeners (versus sheets), in our laundry processing, saves trees. We also clean with bio-degradable products and are a proud supporter of The Nature Conservancy.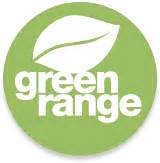 Always great service from your drop-off laundry. Thanks! K. Baggaley, 8/2016
Many thanks. I was there this morning to drop-off our first load. thanks for speedy response. FYI the manager ("Erin") was very helpful and professional. R. Baratta, 7/2016
Best Laundromat in the area! I pass at least 4 laundromats to get there. Always clean. Very friendly and helpful staff. I love the activities they have going on. I always recommend this place., R. Smith, 9/2015
Always a terrific experience and fantastic, very helpful staff. Best laundromat in the area for sure! Very clean, too. R. Meltzer. ,4/15
My clothes were well taken care of and the staff was very friendly and helpful., K. Howlen, 6/2015
I love this place. I come every weekends. It's clean, machines are clean and Thursdays not to much people. Keep it up. Y,. Jersey, 8/2016
Need more chairs in the middle of the washer istes because one person claims a table and we had to stand the whole time. other than that my daughter was occupied with the play area. I love this place though. Erica R., 8/2016
I just wanted to commend you on your employees here at Spin Doctor, they are the best! I would especially like to point out the work ethic of Danielle and Joseph, they have always and continue to go above and beyond the "standard" to help people and keep this the cleanest facility around and keep us coming back. They always offer to help us in any capacity that may be needed if it be to work the machines or carry our laundry. They make this facility what it is!!! They take the time to say hello and make you feel like you matter. It is nice to have them. I hope they are compensated for all they do. It is appreciated., M. Gould, 2/2015
First time here. Great Service, clean and the employer very helpful. I will be comming back her for sure without a second though. I wish best of luck with this business., S. Parliment, 12/2014
best place Ive ever gone. very clean + good quality machienes.staff is always friendly+ there to help. wouldnt go anywhere else., S. Shipp, 12/2014
Terrific. Everyone associated w/Spin Doctor is nice, friendly, and efficient. My clothes come out clean + soft and the prices are reasonable. The laundromat is spotless., C. Moore, 12/2014
Nicest, cleanest, friendliest laundromat I've been to. That's why I keep coming back! M. Lubieskie, 10/2014
Great place–but for the amount of business–needs to expand, K. Harvilla, 11/2014
Awesome in every way! Attendant was very friendly and helpful, C. Bartzak, 2/2013
Staff are always helpful. LOVE this place. D. Weinreb, 10/2014
Prefect. 10 STARS, G. Gregory, 11/2014
The best wash and dryers. I had to go purchase the electrolux washer and dryer. The Daniel Family, 3/2013
Been To Just About All The Laundromats in the Area. This is Probably Best One. One other is Pretty Good. But Here is Where I Choose To Go!!! Right Now!!!!, Anonymous, 12/2014
Today was my 1st time her at the Spin Doctor Laundromat and I loved it and will not hesitate to return at least 4 times a month. The hospitality was wonderful and the entire experience was worthwhile. Thanks for the experience! C. Green, 10/2012
I have been to my fair share of laundromats, but I have to say the "Spin Doctor" is by far the best! The attendant, Joseph was nice and very helpful. The place is clean, cheery, and very family friendly! The washers and dryers are state of the art and so easy to use, I will definitely come back! F. McGowan; 10/2012
I want to live@ The Spin Doctor Laundromat! It is spotless and roomy. My visit was very pleasant and the young woman that worked there was very helpful. C. Drager, 11/2012
I was totally impressed with the store. It is so clean and well kept. I was treated so well and would not hesitate to return…and pass the word! D. Bukowski, 11/2013
The Spin Doctor Laundromat is a big change from the old fashion Laundromats. It is a state of the art facility that has brought Laundromats to the 21st century. This facility eliminates boredom and one of the best features is it's employees like Joseph E who was very professional and helpful. He is a big asset to this facility. L. Alvarez, 12/2013
I LOVE DOING MY LAUNDRY @ SPIN DOCTOR! The staff takes pride in keeping the facility clean and bright. It is always a pleasure to walk in and be greeted with a friendly welcome. Thanks for changing the way we think about Laundromats! J. Schlitzer, 2/2014
Cleanest Best customer service. Drop off service is so easy too! S. Nistico, 6/2014
Ever since our baby arrived, we have depended on Spin Doctor Laundromat to help us with our laundry needs. We use the wash and fold service nearly every week, and our laundry is perfectly cleaned and folded every single time! If you want crisp, folded bed sheets (even the fitted ones!), come here! Five star experience!, Rachel S., 10/2015
Very Pleasant and clean. Matt (Joseph) is awesome. Always pleasant. Also, the girl from Foley's sorry can't remember her name (Danielle). I would and have recommended Spin Dr to alot of people. Give away prizes are awesome even though I have not won yet LOL. K. Wylie, 12/2014
This is the best laundromat in the area. It's clean and the hours are very convenient. The owner and staff are very nice and helpful., Carolyn M., 12/2014
Best laundrymat I've been to, yet, really brings out todays technology. very clean, and washes clothes fast and clean. I think I'll be coming here from now on., Melinda Y., 11/2014
This is the way to fly…I mean go to for laundry care. And, Ms. Cathy was so helpful, patient, and courteous, and a greatly professional lady and taught her 'tour' to me perfectly. Must be your place of choice to do this CHORE and/or for Drop-off. Clean and WELL organized place…and well lit/good lighting. B.Baxley, 12/2014
This laundromat is super clean and the attendant on duty was very friendly and helpful. Hi-tech machines that are worth the money. Place for kids to play and keep busy., Maritza R., 11/2014
Extremely clean. Excellent machines. Friendly and courteous attendant!!! I will definitely be back and will also recommend to family and friends, Dawn. H, 11/2014
Are you kidding me? This is NOT your mama's laundroma. Wide screen tv, kids' play area, free wifi, secure swipe card system, no more quarters! Twenty minutes to dry a blanket that it takes all day at home. Full time attendant, immaculately maintained. Five stars. S.Critelli, 2/2013
Finally! A laundromat that gives me the range of options I'd had from a high-end washer & dryer at home! Energy-saving washers, dryers that work quickly without frying clothes, machines that will text me when my washload is done, free Wifi–the list of benefits of this place go on and on! I've found my laundry location. P. Skelly, 10/2012
When I enter the Laundromat I expect it to be just like all Laundromat, I was so wrong, the washer was great less water, the dryer was excellent. Drying time was great. Please was very clean, owners friendly, all in all a great experience.
R.Johnson, 10/2012
I love Spin Doctor. The mahines work great and very high tech. It has a great feature that alert me by text message that the clothes are done. The dryers dry the clothes in 15-20 minutes and the other places I been to take 45-50 mins. M. Wilson, 10/2012
The attendants were very helpful and answered all of my questions. The laundromat was modern, clean and well-lit. It was an enjoyable experience all-around! J. Beres, 10/2012
Great place and clean Loved it Ana R., 10/2012
I love this place! The people are friendly, the machines clean and washers that text you! It really works J. Leake, 10/2012
There is no better Laundromat than the Spin Doctor. State of the art machines, clean atmosphere, great people and a great kids area! B. Mackow, 6/2014
You guys are The BEST! B.Cook, 6/2014
This was my first time coming here. This Laundromat is beautiful, clean & very presentable. The attendant was very friendly. She asked if I needed help and was very informative. S. Nesbitt, 7/2014
The woman (Z. Lopez), who was here went above and beyond to help me today. It has been about 20 years since I had been to a Laundromat. Many changes, She never showed any annoyance when I had a question or needed assistance. A. Macker, 7/2014
5 STAR LAUNDROMAT. EVERYTHING IS PERFECT! H. Gibbs, 7/2014
Joseph goes above and beyond!! Offering curbside service to everyone. Great customer service Joseph!! Much appreciated. Spin Doctor is the best. So clean and easy to use and fantastic employees. R. Herkins, 6/2014
Cleanest Best customer service. Drop off service is so easy too! S. Nistico, 6/2014
Leon family- The Spin Doctor Laundromat is great to come to. It is in a great location. It 's always clean, easy to use and the workers, are nice and Danielle's the best one! K. Leone, 6/14
Cleanist Laundry my clothes always smell good great customer service. B. Bannins, 6/2014
Joseph goes above and beyond!! Offering curbside service to everyone. Great customer service Joseph!! Much appreciated. Spin Doctor is the best. So clean and easy to use and fantastic employees. R. Herkins, 6/2014